Magnetic Lock 600 LBS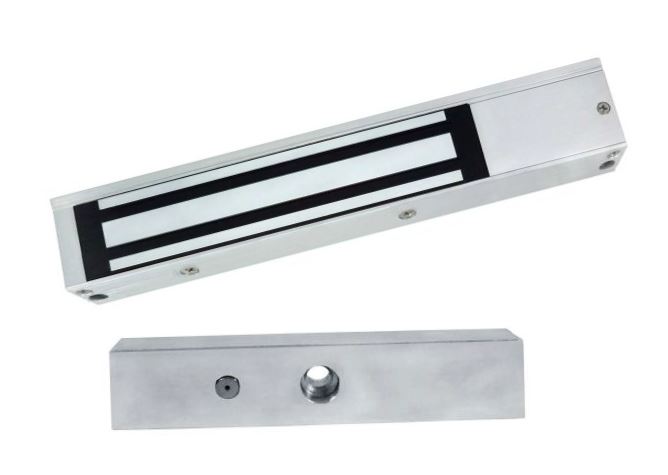 The ML Series is a superior quality magnetic locking device offering up to 600Lbs for single door and double door holding force. The range of applications can be used in customized architectural housings and commercial buildings. As industry standard, ML Series electromagnets are suitable for out-swing doors but can be converted for use on in-swing doors using a series of Z and L brackets.
Adjustable mounting plate for easy and appropriate installation for in-swing door, out-swing door, frame-less glass door.
SPECIFICATION

Voltage

12V/24VDC (Selectable)

Current Draw

500mA/12V, 250mA /24V

Holding Force

600 LBS

Sensor

Lock Status, Door Status

Adjustable mounting plates

L, ZL, Adjustable L, U Bracket

Special Finish

Zinc (on the magnet & armature plate)

Housing

Anodized Aluminum