RD-E100 SINGLE DOOR ACCESS CONTROLLER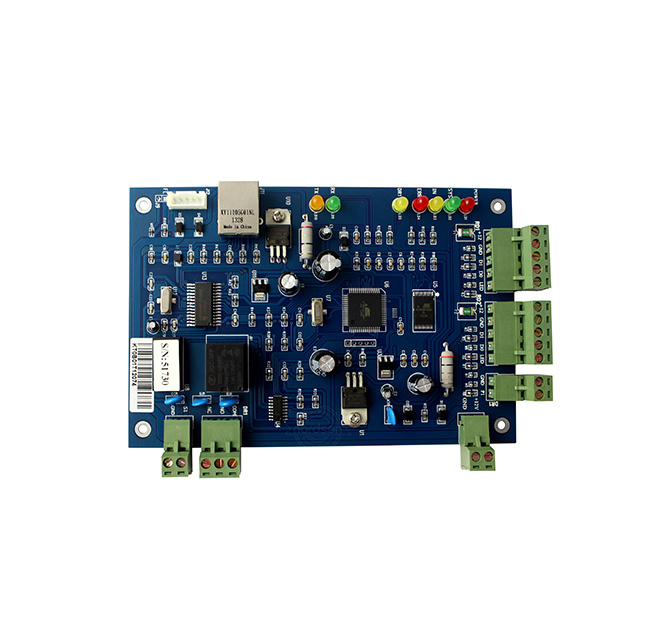 Radiant controller gives you all the benefits of traditional access control, such as secure doors, manage employee access, and manage sites remotely. It also lets you pull reports easily to meet compliance requirements. With a browser-based interface, learning curve and training times are significantly decreased. The user-friendly design makes it simple to install and easy to operate and maintain.
Radiant Controller comes with single door, double door and four door network access control board.
Model:
RD-E100-SINGLE DOOR NETWORK ACCESS CONTROL BOARD
Features:
1. The standard TCP / IP communication, multi-stage lightning protection, surge protection
2. Large-capacity Flash memory, stored data is not lost power for 10 years
3. All chip imported new and original, to meet industrial requirements to meet the wider work environment
4. All inputs with optocoupler protection system more stable
5. Identification of a variety of ways to open the door: card, password, card + password, double cards, free passage, timed door switch, timer alarm
6. Support remote operation door switch; switch fire alarm
7. Support regional cross-machine anti absconds; support interlocked
8. Support multiple events alarm output, such as an invalid card, invalid time, door alarm, the door opened out
9. All Weigand interface is compatible 26,34,37 agreement with optocoupler protection.
10. sends data, quantitative restrictions transmission from the controller
11. Support individual settings for each card is valid
12. All access devices support a mixed installation
13. with the support and attendance software, on-line patrol function
14. support multi-user multi-machine management and monitoring in real-time