RD0RE07: RFID card Reader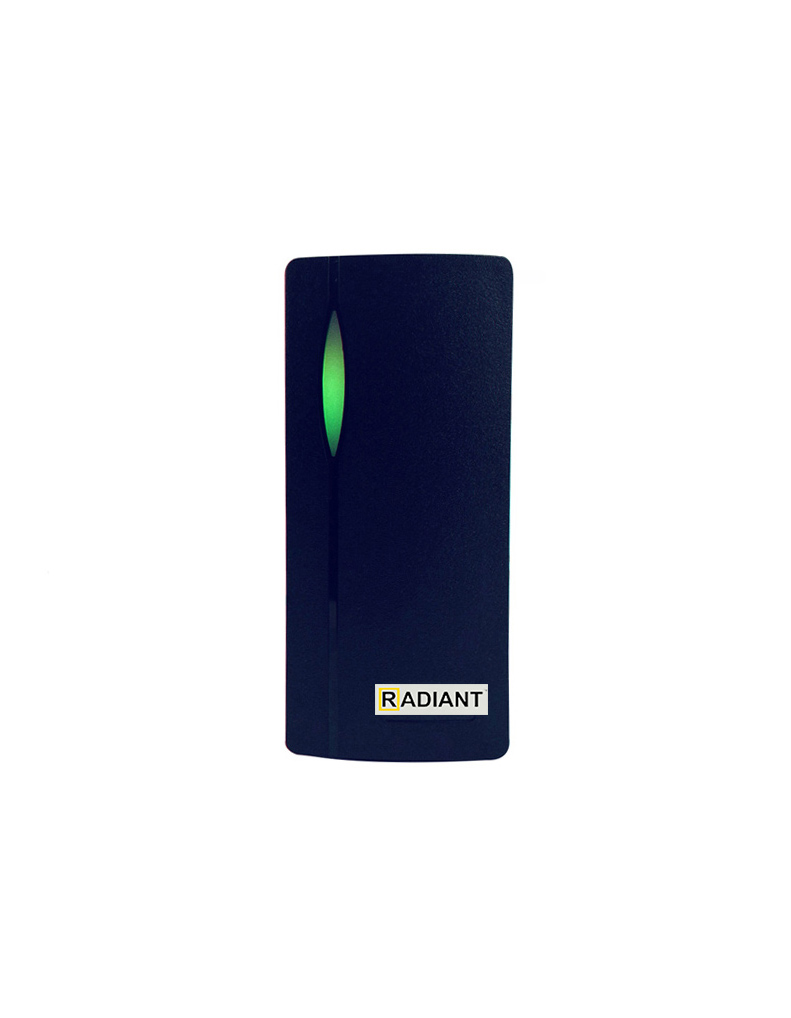 Radiant Single door standalone RFID access controller is made of ABS engineering plastics which is fireproof and wear-resisting. Fashion narrow black frame design for good applicability.It supports EM/ID card (125Khz), IC/Mifare card for options.2000 users cards are sufficient for using.It's more convenient to use management card to authorize card access.With WG26 input port, it supports external card reader and is also designed with multiple device ports such as:lock, power supply, door sensor etc. RD0RE07 is a standalone access controller with novel and unique appearance,more convenient and fast operation.This smart access controller is widely used in commercial industrial areas such as office, apartment, market, laboratory, warehouse, factory etc. RD0RE07 Single door RFID access controller is also called multi-function access controller, standalone door access control system, WG26 card reader.
� Support card type: EM/ID card(125Khz), IC/Mifare card for options.
� Huge storage capacity, can read 2000 user cards.
� Management card can add or delete user cards easily, simple and convenient operation.
� WG26 input, support external card reader also used as a standalone access controller.
� NO/NC alternative, meet different areas security system condition.
� Narrow frame design, can install on narrow door frame, more widespread application.
Model
SPECIFICATION

Opening Mode

Card

Card type (alternative)

EM,ID card (IC, Mifare card for options)

Wiegand Signal

Wiegand input, Muti-function device, Support external wg26 card reader.

Storage

2000 user cards

Access Control Interface for

3rd party electric lock, exit button, door sensor

Card reading distance

1 - 15CM

Operating voltage

DC 12V±10%

Operating current

< 100mA

Dimensions

110mm×50mm×20mm

Management

With management card to add/delete card

Waterproof

Conforms to IP54

Dimensions

110*50*20mm

Ambient temperature

0℃ - 60℃

Relative humidity

20% - 80%

Gross Weight

0.15kg